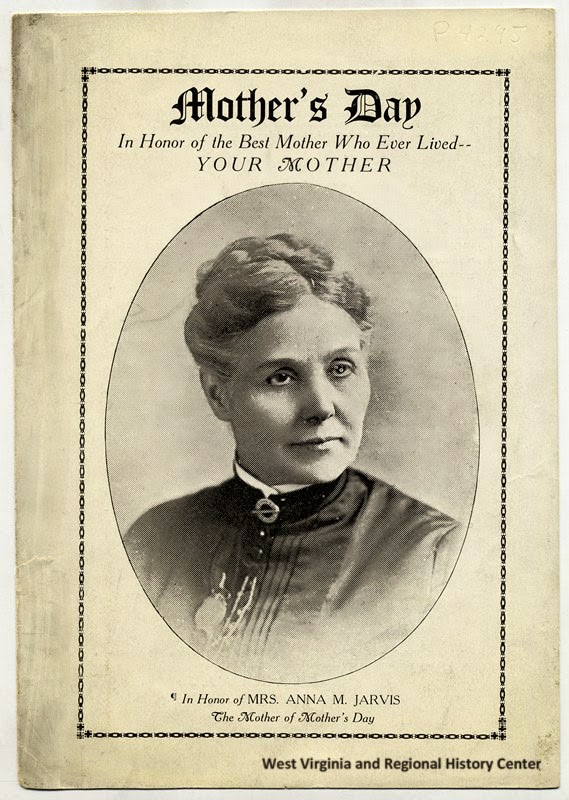 Ann Maria Reeves Jarvis (1832-1905)
Dear Friends,
"Honor your father and mother" — this is the first commandment with a promise: "so that it may be well with you and you may live long on the earth." - Ephesians 6:2-3 NRSV The "Mother of Mother's Day" is depicted in the photo above displayed at a museum in Morgantown, West Virginia. Ann Maria Reeves Jarvis was a peace activist who cared for wounded soldiers on both sides of the Civil War and created Mother's Day Work Clubs to address public health issues. Upon her death in 1905 her daughter, Anna Marie Jarvis, began advocating for Mother's Day as an established day of commemoration. (See: https://todayinhistory.blog/tag/ann-maria-reeves-jarvis/) Ann Maria Reeves Jarvis lived in western Virginia, a member of the Methodist Church in the county of Taylor. She was pregnant with her sixth child in 1858 when she and other women formed "Mother's Day Work Clubs" to address the rampant health and sanitary conditions which were causing catastrophic levels of infant mortality. Jarvis, herself, gave birth thirteen times in a seventeen year period; unfortunately only four of her children survived to adulthood. In the 1850's she had little patience for the sectional differences which led to the Civil War. Neither did she have patience for the sharp differences that led the secession of her part of the state from the rest of Virginia; West Virginia became a state in 1861 to rejoin the Union. Jarvis also refused to support a measure to divide the Methodist church into northern and southern branches. During the war she gave medical aid to both Union and Confederate soldiers alike. She alone offered a prayer when others refused - for Thornsbury Bailey Brown, the first Union soldier killed in the vicinity. In 1864 the Jarvis family moved to Grafton, West Virginia where she became very active in the Andrews Methodist Episcopal Church. After the war, Jarvis continued her work of healing and recovery for veterans and families. Her Mother's Clubs were key in building community in a war- torn country. At the Andrews church she taught Sunday School and served as its Sunday School Superintendent for 25 years. The congregation erected a new building in 1873 and it became known as the "mother church" of Mother's Day, being incorporated as the International Mother's Day Shrine on May 15, 1962, as a shrine to all mothers. Her daughter, Anna Marie Jarvis, campaigned to make Mother's Day a national holiday as a way to honor her mother's legacy and to pay respect for the sacrifices that all mothers make on behalf of their children. In 1914 President Woodrow Wilson signed a proclamation to make the second Sunday in May a national holiday to honor mothers.
Blessings and Happy Mother's Day!
‒ Pastor Jim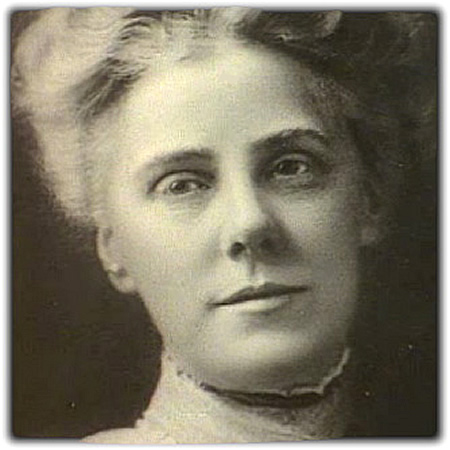 Anna Jarvis (1864-1948)
References: "May 9, 1914, Mother's Day," https://todayinhistory.blog/tag/ann-maria-reeves-jarvis/ "Mother's Day," https://en.wikipedia.org/wiki/Mother%27s_Day